Being capable of producing big images led us to establish our full signage service over 15 years ago. During that time we have created a comprehensive facility and expertise that's second to none.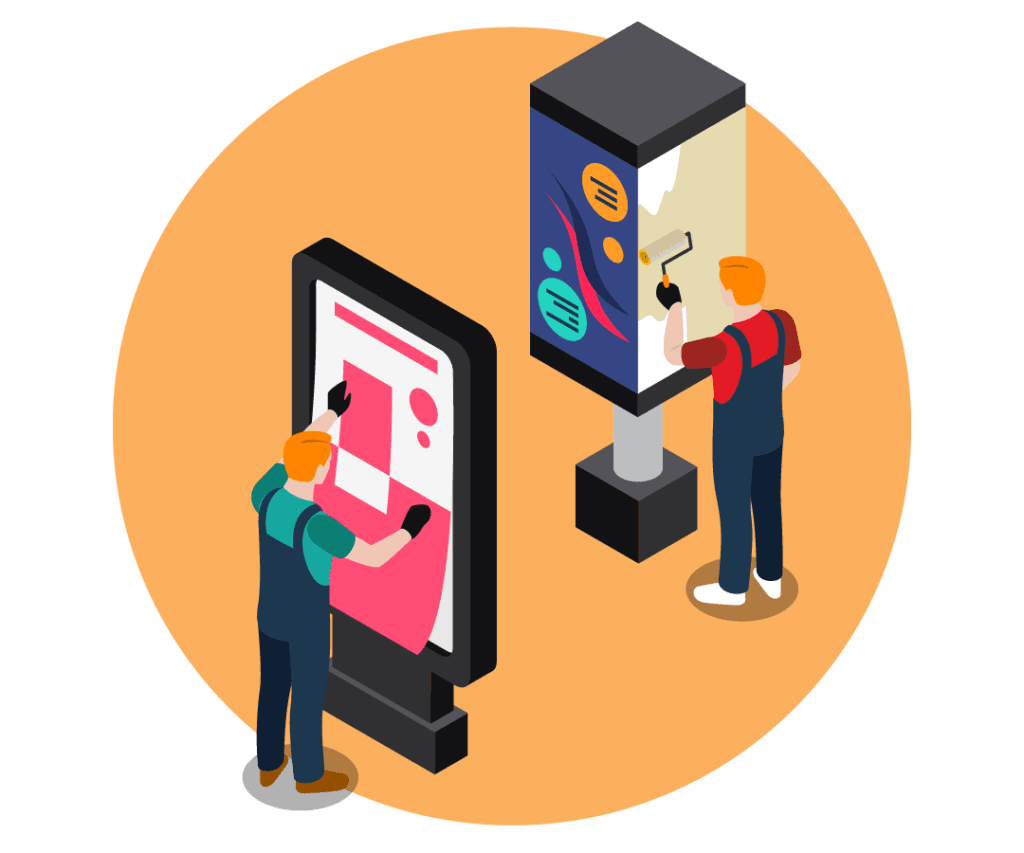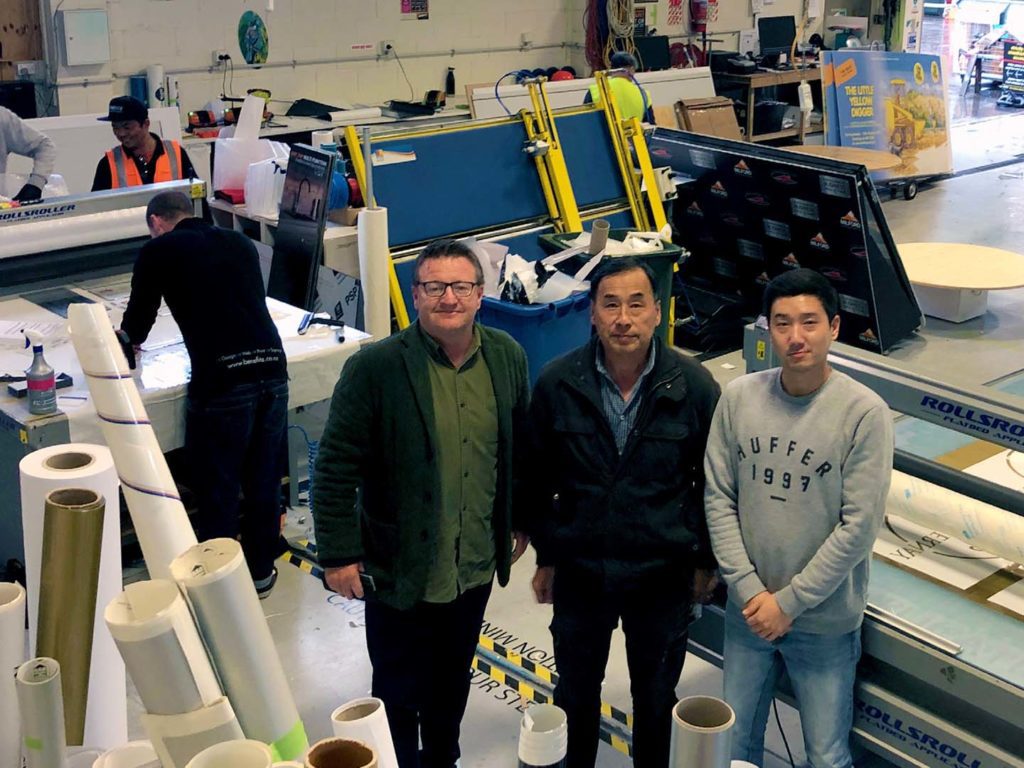 Our signage team provides the complete signage service, including vehicles; buildings; display; exhibition; billboard and banner installation; signage fabrication, installation and application; router cutting; 3D lettering; LED signage; lighting and more. They can build any sign you want.
Technology includes a Tekcel CNC Router; Rolls Roller Tables for adhesive application; Boomlift Installation Truck with 15 metre Snorkel to reach high places.
Combine this signage capability with our power to print large images and you can understand why we provide New Zealand's most resourced signage service.
Hire Advertising and Promo Trailers
If you are looking for an easy and cost-effective way to make an impact for your business, product or event, then renting a Benefitz Advertising Trailer may be the answer. We have 5 options to choose from and can also custom develop movable billboard options as well.
Choose from 6×3, 4.8×2.4 or 2.4×2 metres trailer options. We also have a trailer that offers a 2.4×1.2 metres triangular display with backlit capability.
These trailers are completed with big printed images to make a real statement for your business, product or event.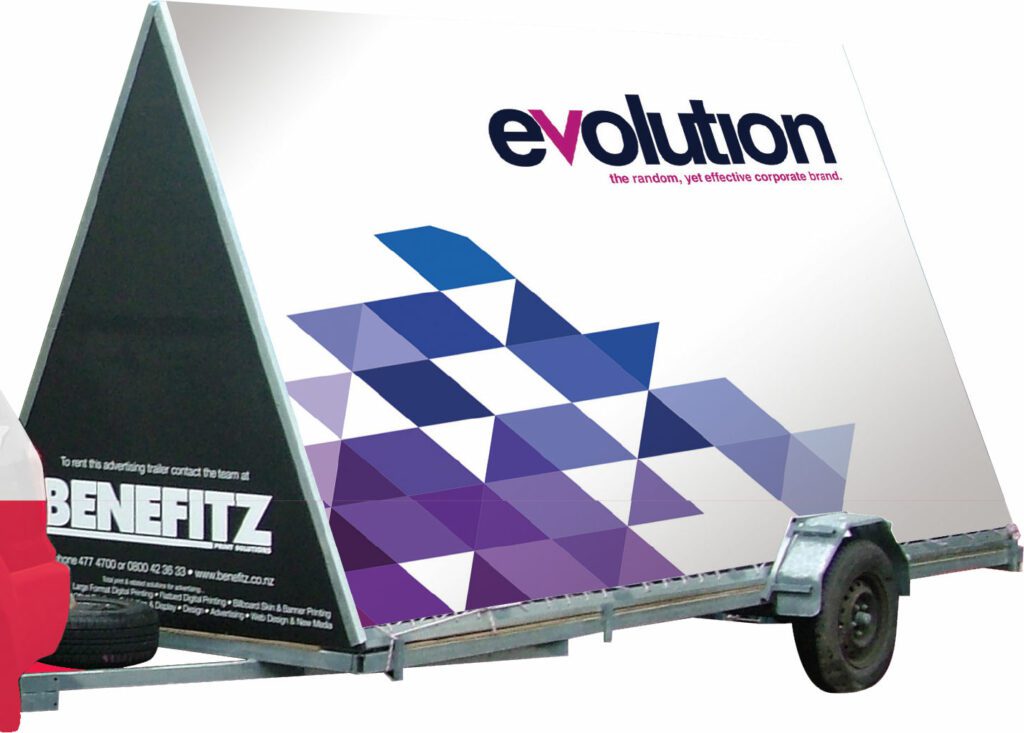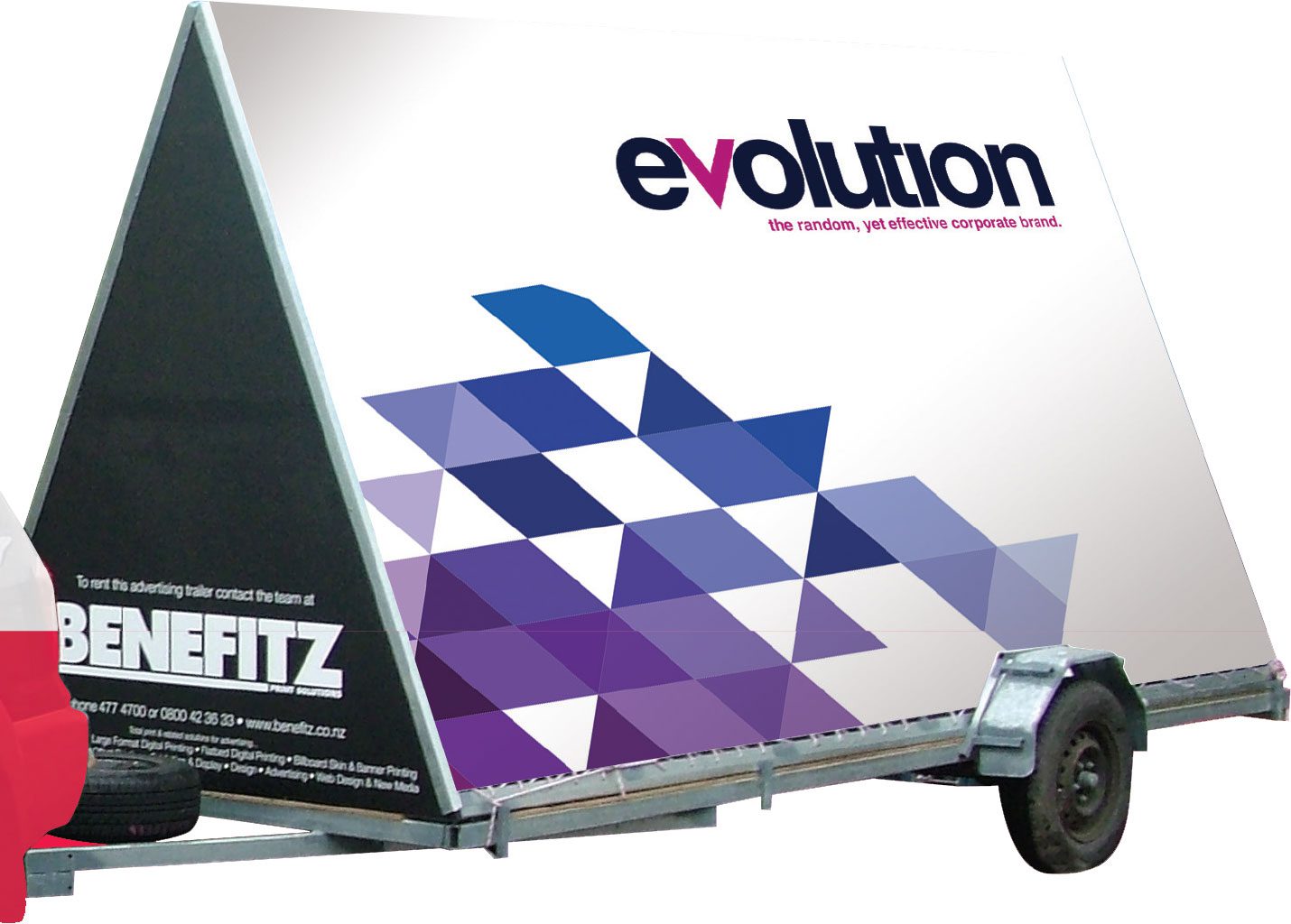 Like what you see?
Get in Touch.