At Benefitz we have over 30 years experience with all kinds of print production, including offset, digital and XL big printing.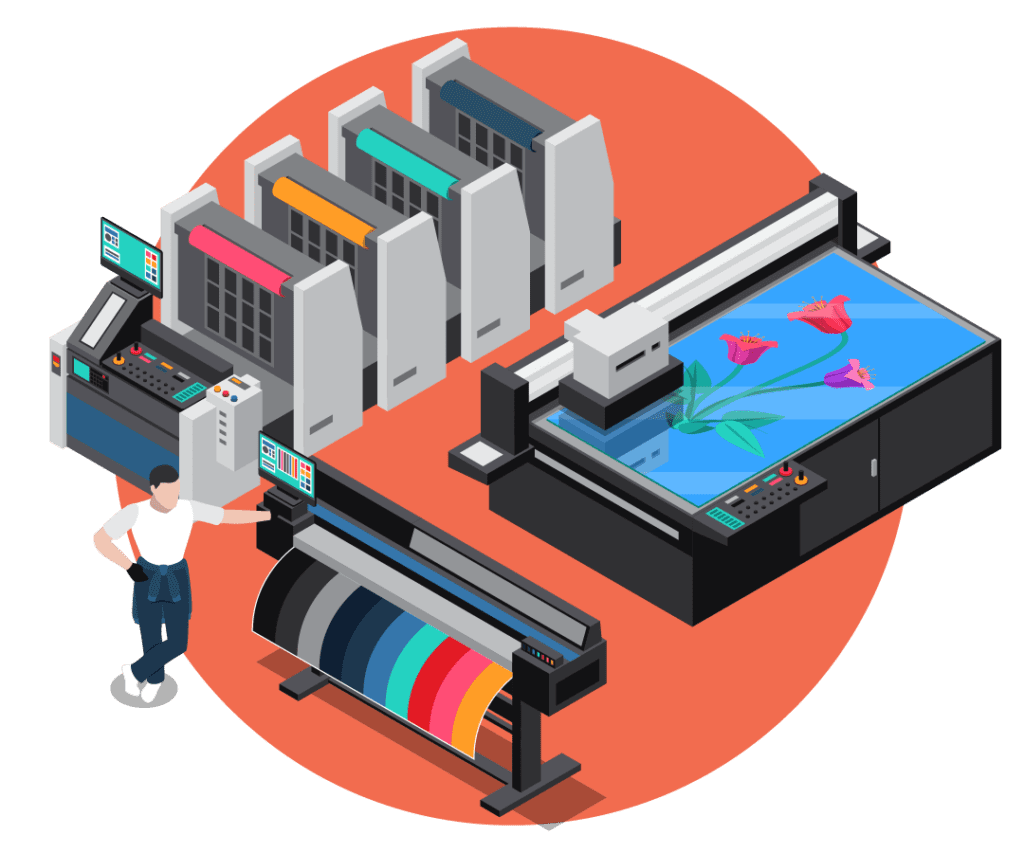 Providing all the options in the print space is a key part of the Benefitz formula. Including… Small format images, big images; Volume, medium and short run quantities; Different papers and substrates. And all under one roof.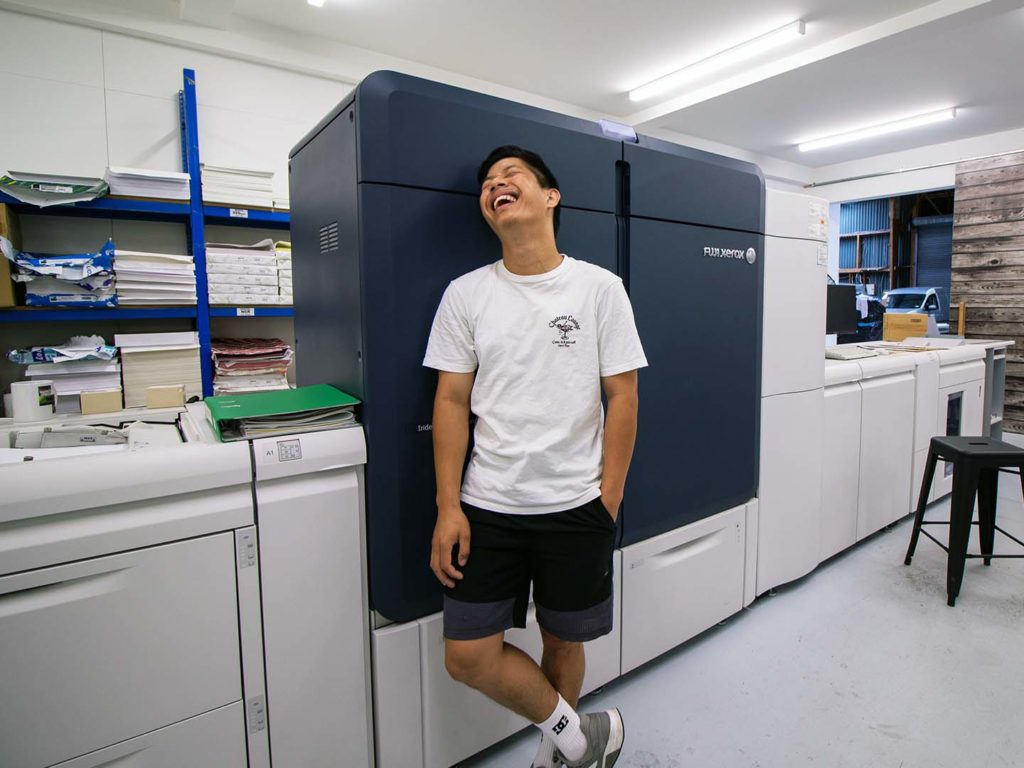 Small Format Digital Printing
Our Benefitz Digital Printing Presses are serious machines in the Small Format/Short to Medium run space. We've been partnering with Fujifilm/Xerox in New Zealand for 25 years.
Our Iridesse and Revoria presses are 6-colour print engines, with the ability to print CMYK plus a choice of clear, gold, silver, white, pink and custom red, with the option for undercoat and top coat, on up to 400gsm stocks. These machines are used mainly as an SRA3 machines but can also print a banner size up to 1200mm long.
Benefitz HP Indigo B2 Digital Press is one of our big points of difference. This B2 Digital Press fits nicely between our short-run digital presses and our volume offset presses.
HP Indigo's liquid ElectroInk technology ensures prints are of the highest quality, matching or even exceeding offset printing. ElectroInk also provides the widest digital colour gamut, with seven ink stations on the press.
Our HP Indigo B2 Press prints digitally – so can economically print small quantities – to B2 size (750mm by 530mm) on a wide range of paper and card stocks.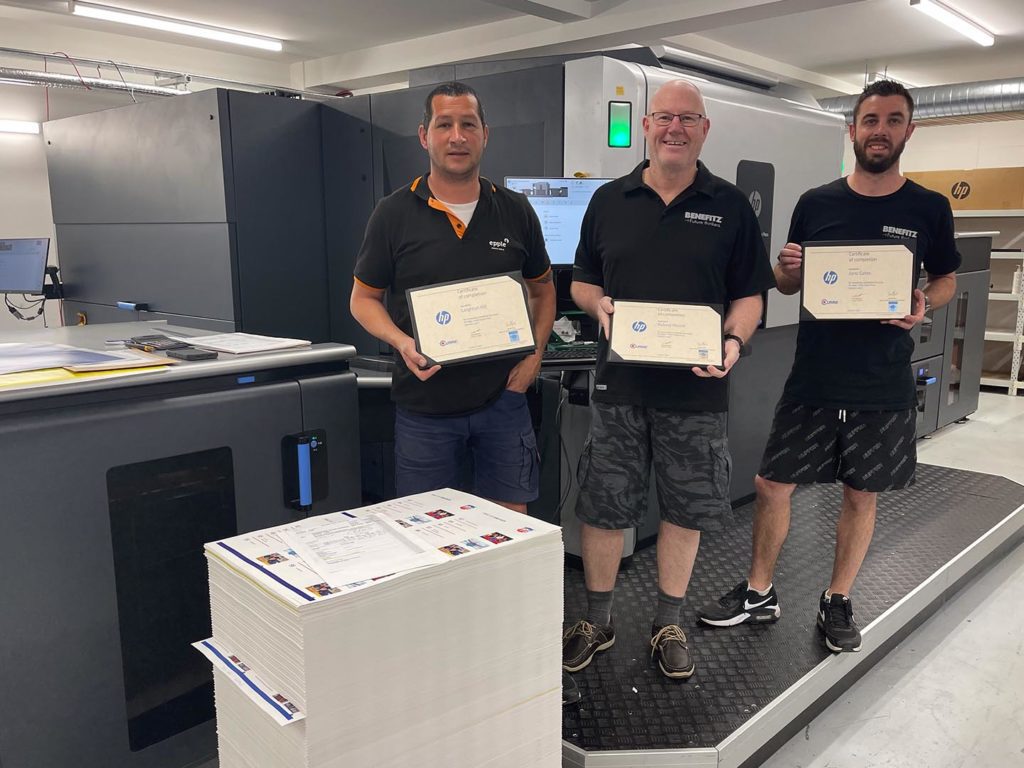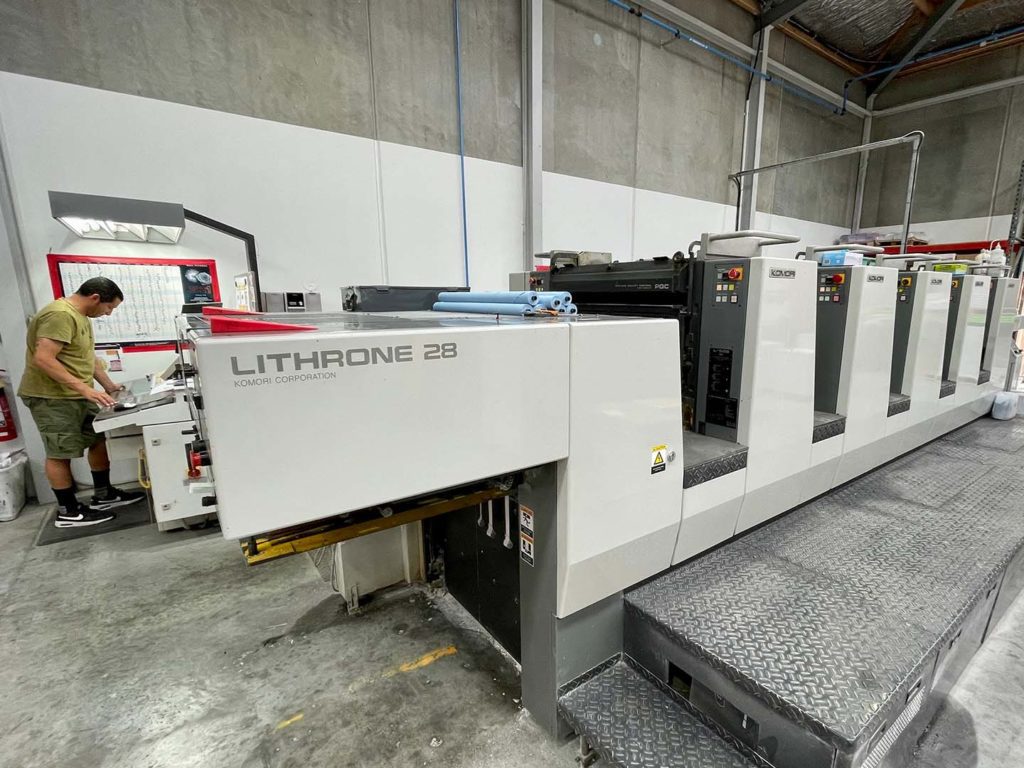 Our two Komori Volume Offset Presses are the workhorses in our Benefitz HQ print factory. They each print to at least B2 size, five colours, and can print up to 15,000 and 13,000 sheets per hour respectively. Both machines were purchased brand new and we have come to love them for their capacity and overall reliability.
Our Heidelberg GTO52 2-Colour Press completes our offset print machinery. Its knocks over volume stationery, business forms and other projects that require 'special' colours cost-effectively and in no time. This SRA3 sized press can also number and perforate.
Over the past two decades Benefitz has developed a reputation for printing New Zealand's biggest images. Our XL Printing operation is a real strength of our business.
Our machinery includes our 5 metres wide Uvistar Pro8 eight-colour printing machine. This beast prints to five metres wide and virtually any length. Another beast is our 3.2 metres wide Vutek EFI LED Flatbed printing machine. Prints up to 3.2 metres wide on just about any substrate – with its specialty being able to print on rigid materials – eco-flute, flute, signboard, board, card, plastic, wood, iron to name just a few. 
While not quite as powerful, our back-up Mimaki Flatbed also prints fantastic quality on all types of substrates as well.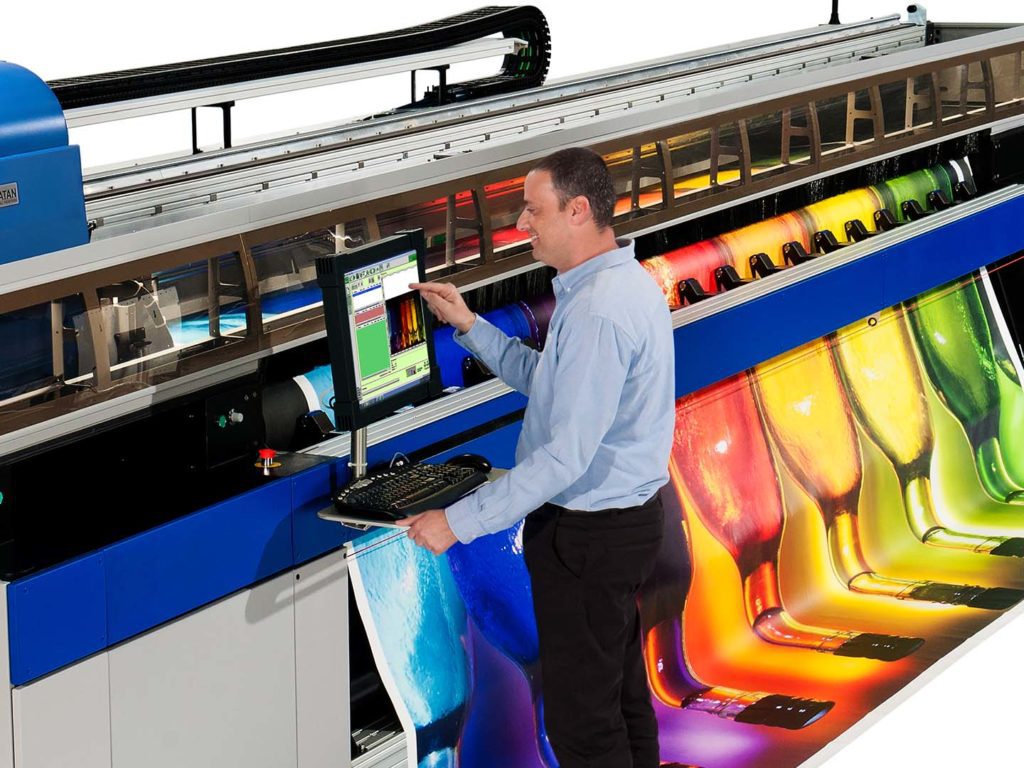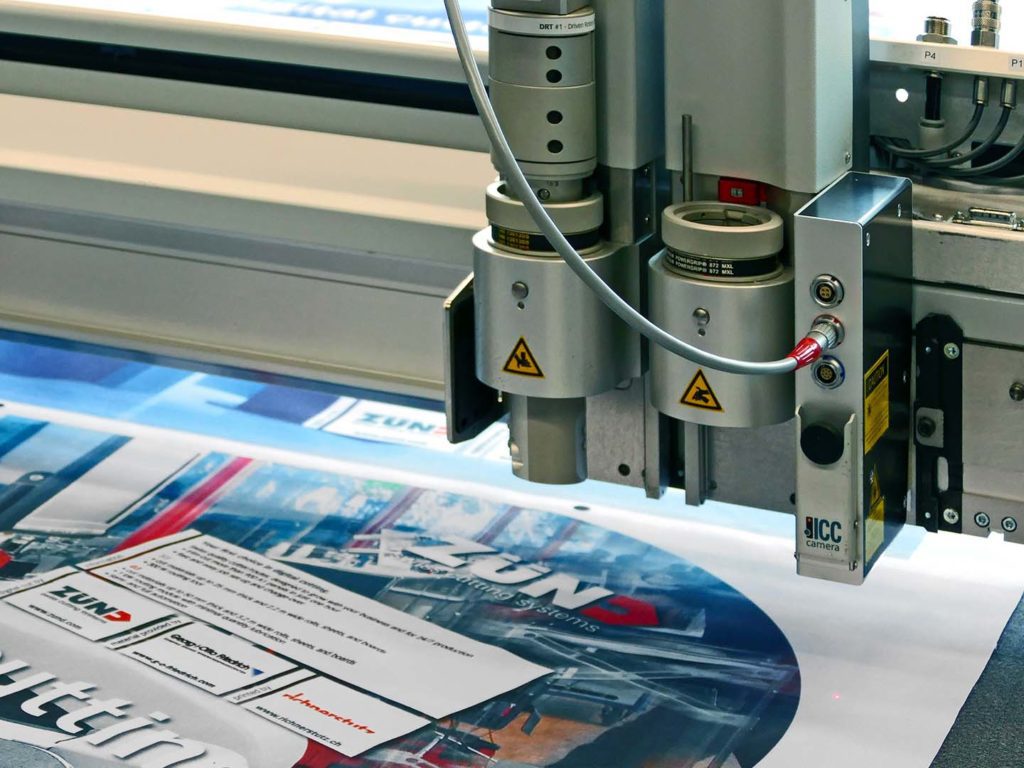 It's all very well having the print power, it's essential to be able to finish the job as well. We've got that totally covered.
For items printed on our offset and digital printing machinery we can fold, guillotine, collate, crease, diecut, punch, stitch (staple), PUR bind, hard case bind, laminate, UV coat.
For items we print in our XL printing area we can trim, cut to shape, pvc weld, sew, score, crease, punch, eyelet, stretch on frames – virtually anything.
PhotoHub - Photos & Gifts
Benefitz Photohub is our division where we make photographs and art come alive. Our ability to print on just about anything, cut items to shape and finish in dozens of different ways, means the possibilities are endless. And quantity doesn't matter – we can start at just one (perfect for gifts etc.) or we can do five, 10, or higher quantities.
Traditional products include Photobooks; Calendars; Posters; Greeting Cards; Mugs; Glasses; Steins; Prints; Photoblocks; Canvas & Art Prints; Corrugated Iron & Wood Prints; Acrylic & Glass Prints. We are not limited to these those as we can produce bespoke items very easily.
Benefitz is a wholesale supplier to leading retailers so also provides cost-effective solutions for packaging, logistics and delivery. PhotoHub products are available via our own online channels, powered by Benefitz PrintCloud.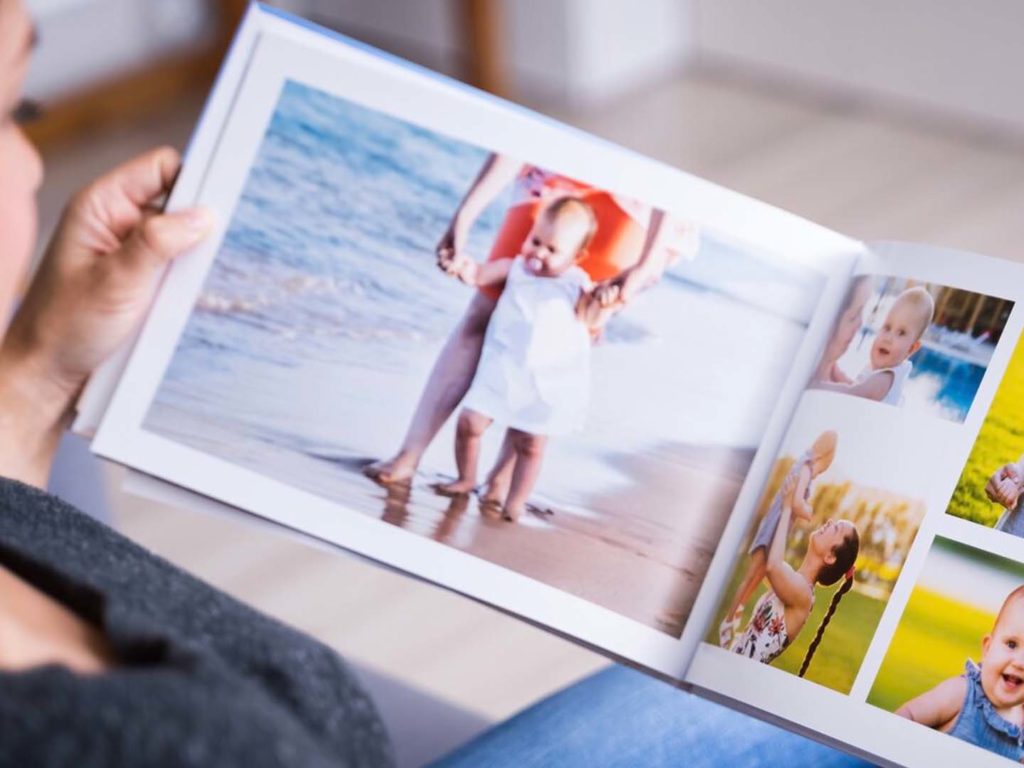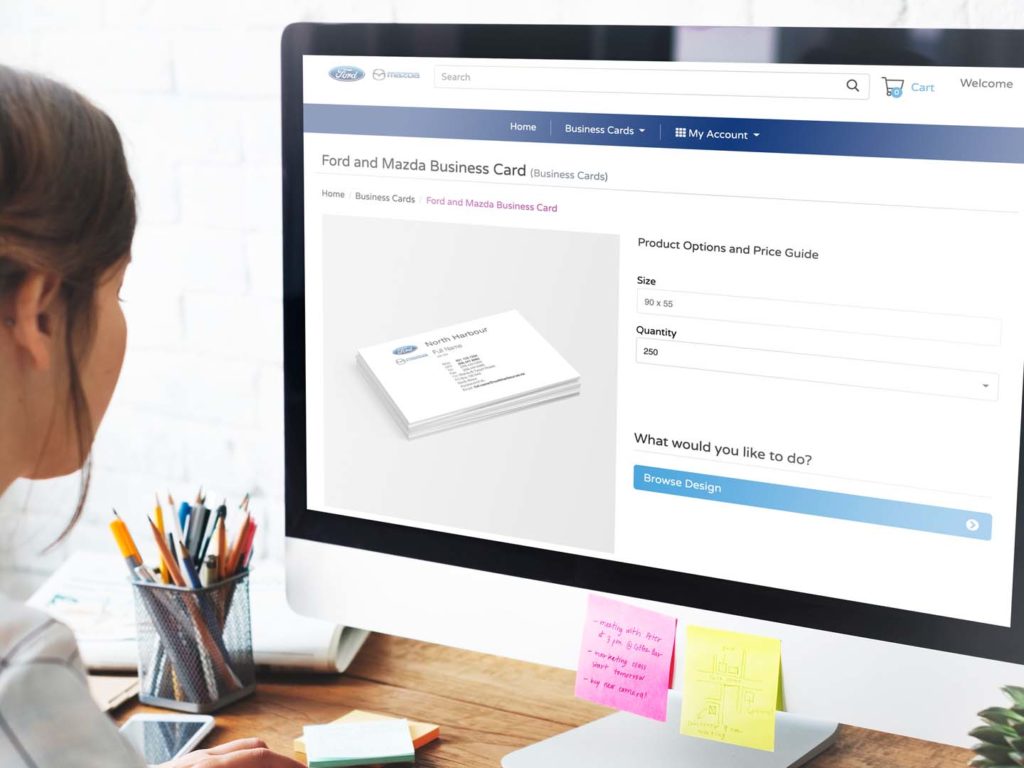 We have combined our extensive manufacturing abilities with our own in-house web development capability to offer a premium web‑to‑print platform that we call PrintCloud.
This system enables us to tailer bespoke solutions for online design and ordering of small, medium and large printed items that make it so easy for our customers that they often wonder how they lived without it!
From creating one-off personal and gift items to managing high volume stock inventories across multiple branches, Benefitz PrintCloud has a solution to fit any requirement.
Like what you see?
Get in Touch.