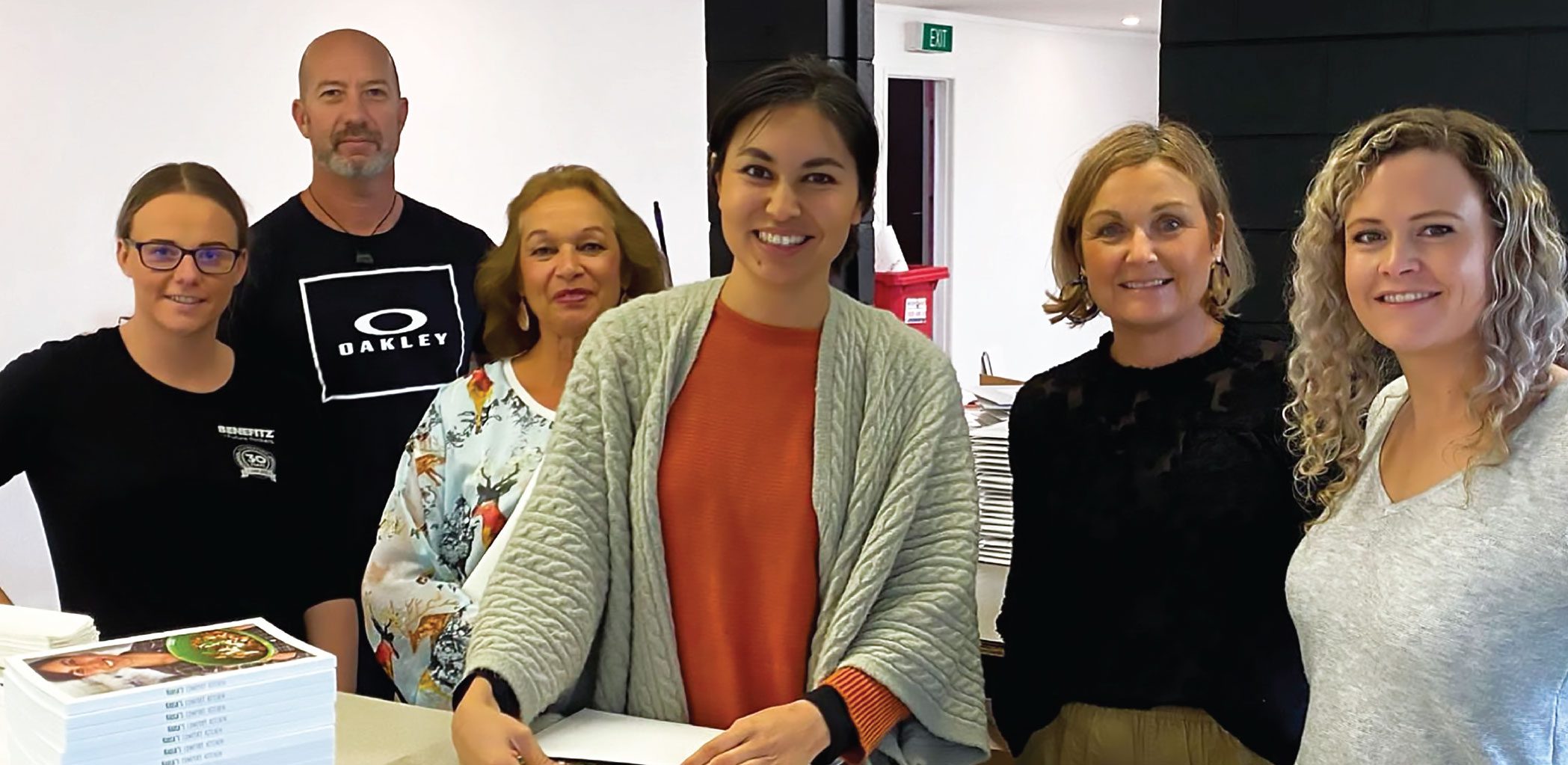 A growth area for Benefitz is the printing of books. With the ability to design, print and finish books in house we offer authors, writers and publishers – a very cost-effective solution.
We are fortunate that members of our team also have decades of experience in book publishing and production to guide customers.
Just after the COVID-19 level four lockdown we were thrilled to be printing leading New Zealand food celebrity Nadia Lim's Comfort Kitchen Cookbook right here in New Zealand on the sunny North Shore. 100% of the profits of the book went to charity. Split between Women's Refuge New Zealand and Youthline, two deserving charities who saw a huge spike in demand during the Covid-19 pandemic.We printed around 40,000 of the limited edition 120-page full colour cookbook that contained all the recipes from Nadia's Comfort Kitchen TV series that was hugely popular during the COVID-19 level four lockdown.Many people had asked Nadia for a printed book so they could keep the recipes forever. Nadia responded with a fantastic gesture.
For Benefitz this was an exciting project. Our design team made last-minute changes to the supplied book fi les and then we printed and distributed the entire book within a three week period. Benefitz also managed the online orders and data.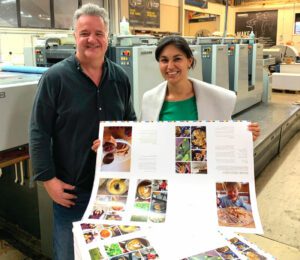 "This was a great opportunity for our whole team to work together to achieve the goal of delivering for Nadia and her husband Carlos within this very short timeframe," explains Benefitz GM Rob Gunston. "The print team were fantastic, working long hours, but so were all other members of our wider team who got stuck in and packed the almost 30,000 online orders, working into the evenings. It really was a complete team effort. Nadia even popped in to help on a couple of occasions, armed with a cake or two."
With the installation of three key pieces of technology, Benefitz is making it realistic and affordable for publishers and writers to print their books right here in New Zealand. These machines are the JetSX B2 Inkjet Printing Press, Horizon PUR Perfect Binder and Horizon Hard Case Book Binder.
Benefitz JetSX B2 Inkjet Printing Press is the perfect printing machine to print short to medium run books. It is a digital printing press so printing plates are not required. It has a sheet size of 740mm x 530mm (B2), the biggest of any fl at sheet digital press in Australasia. The inkjet ink is durable, very similar to offset printing inks. The Press can print black and white and full colour in duplex (2 sides of a sheet at once). A big advantage is books can be printed stacked, meaning no extra costs for collating are incurred.
Benefitz also has three volume offset printing machines and two smaller format Xerox digital printing machines – all capable of printing books.
Benefitz Horizon BQ-470 PUR Perfect Binder enables the Benefitz team to take the printed sheets from the Benefitz book printing: the factsJetSX B2 Inkjet Press and produce finished square spine (PUR bound) books of virtually any shape or size. The BQ-470 is a fully automated perfect binder, producing up to 1,350 superior-quality perfect bound books per hour.
For those who wish to have their books with the hard cover finish we are able to do this on our Benefitz Horizon HCB-2 Hard Case Binder. The HCB-2 is the ideal solution for producing 'On Demand' case bound books. The binding system is designed with an ergonomic concept to increase productivity and efficiency.
Benefitz has the perfect solution for short to medium run books to be printed locally. We can also help with getting books printed offshore should that be the more cost effective solution.
Nadia Lim's Comfort Kitchen Cookbook was printed on Benefitz Komori Offset Printing Press due to the large quantity.