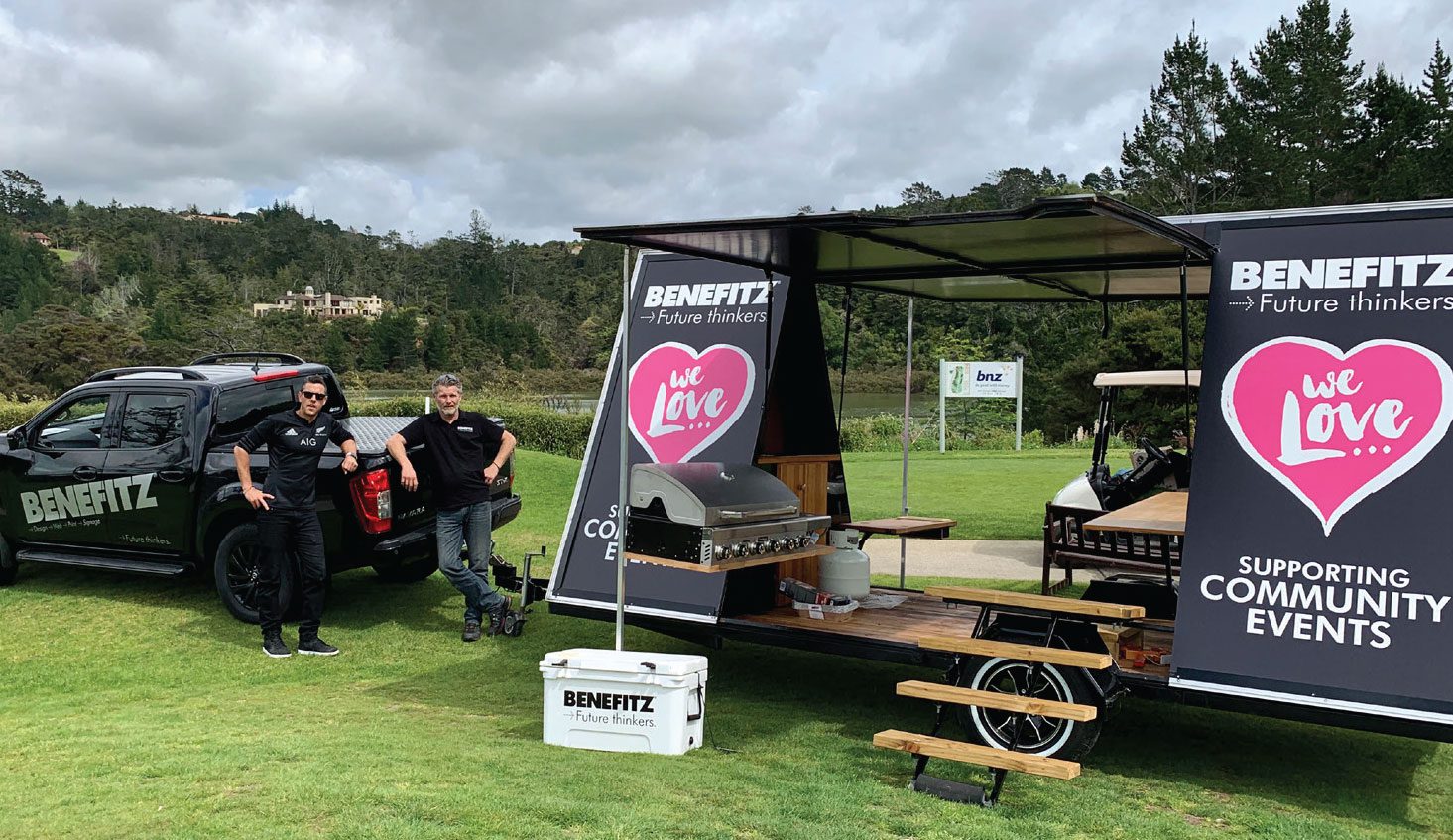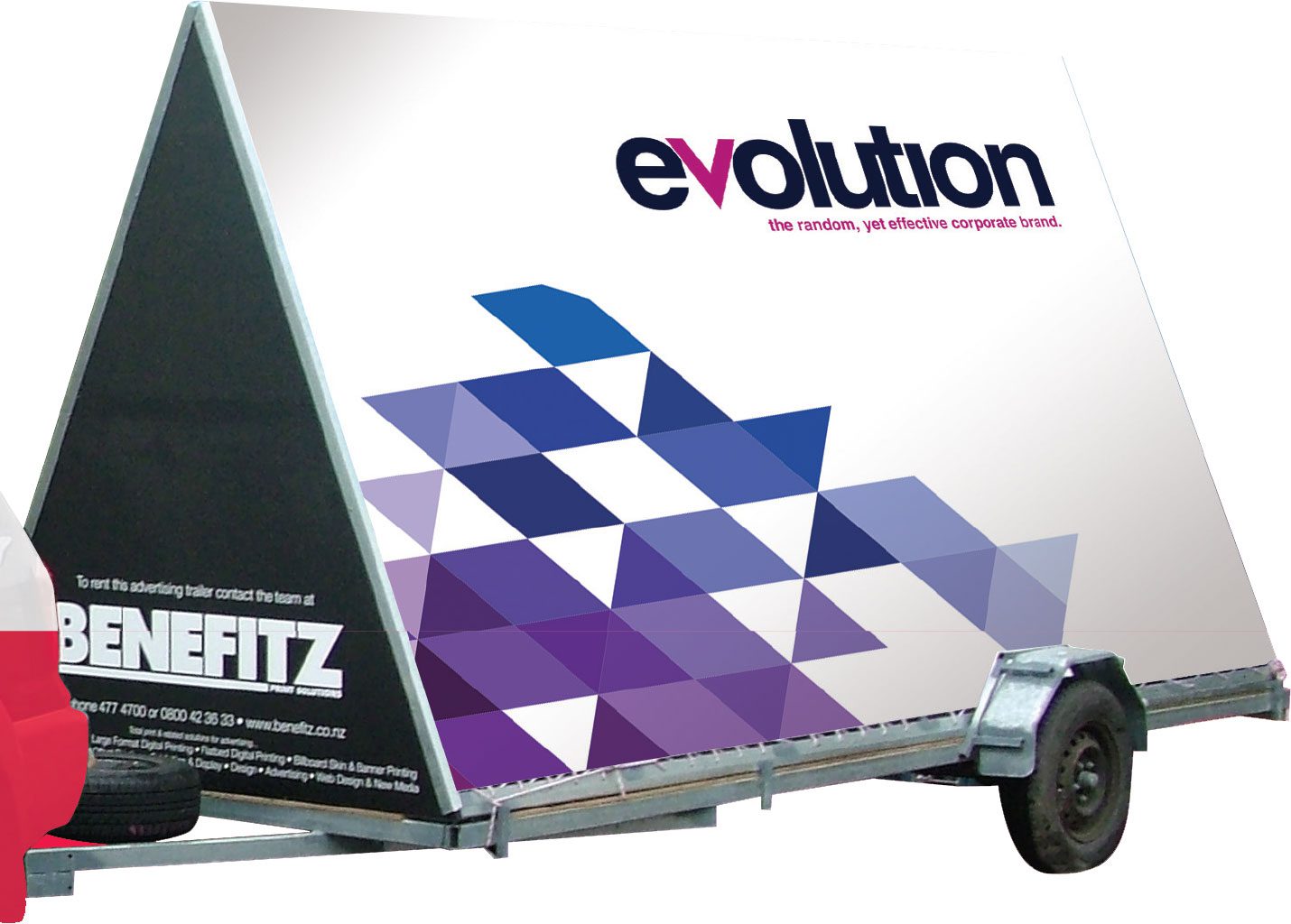 If you are looking for an easy and cost-effective way to make an impact for your business, product or event, then renting a Benefitz Advertising Trailer may be the answer. We have 5 options to choose from and can also custom develop movable billboard options as well.
Choose from 6×3, 4.8×2.4 or 2.4×2 metres trailer options. We also have a trailer that offers a 2.4×1.2 metres triangular display with backlit capability.
For use at Events and Displays we have our Benefitz ProMotion Event Trailer that's 4.8×2.4 metres and also opens up to become an entertainment/hospitality base. The trailer includes a BBQ, Chilly Bin, Sink and Speakers for sound as well as Chairs and Tables for an Alfresco outdoor set-up.
These trailers are completed with big printed images to make a real statement for your business, product or event.